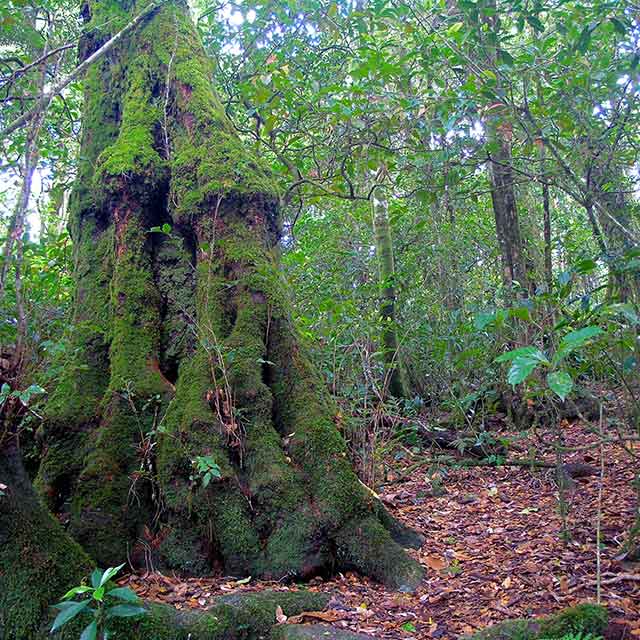 ntarctic Beech Tree of the World Heritage Gondwana Rainforests
Understanding the value of a World Heritage site to us all
I hear it now, a young girl has traveled across the world with her parents for a unique Australian holiday. To stand with Nature Bound on the edge of the world heritage wilderness of New England National Park, her parents in raptures about the wild creation laid out before them.
All this young girl could say was "So what does all this do for me?" Her innocent response has lived with me ever since. It drives the very reason for our Australian World Heritage Gondwana Tour.
World heritage sites are not declared without a stringent assessment of their importance to mankind, whether it is a living natural exhibit of the world we live in or a significant testimony to a cultural or other endeavor.
In fact, some rare sites like Uluru – Kata Tjuta National Park in our Central Australia – Red Centre Tour carry dual world heritage declaration for both its natural and cultural qualities.
So what does "World Heritage" bring to you …… and me?
The obvious assumption must be that it must be a declaration of importance, worthy of some protective governance, that you will visit something outstanding in terms of world assets.
But in the context of natural history and our tour, it delivers much more.
You have the opportunity to stand in the presence of life both simple and complex, – interconnected. Where you are humbled beyond all ego and even worries to rediscover your true existence in a far bigger world and your "relevance" falls into place.
Where the interconnectedness shows how all species plants, animals and you have a role to play assisting the whole, dependent on each other, contributing to the existence of all.
It is an opportunity to measure how mankind has progressed in relation to the base creation and to realise the mistakes made or to wonder what properties of nature still remain for our scientific discovery and longevity of mankind – the wonder drug or function of design.
Within a world heritage wilderness site a number of which we visit on our Great Divide Iconic Landscapes Tour, there are such extraordinary plants and animals, you can't help but wonder how they were ever created in such form, colour or behaviour. Much more does their very creation lead to our own designs and forms of life better known as biophilia?
Like the nose of a fast train inspired by the design of the beak of an Australian bird.
So what enables a Superb Lyrebird to mimic not only the chorus of so many forest birds but also the sound of a farmers chainsaw or the shutter action of your camera? Or how does a strikingly beautiful but tiny Mistletoe Bird draw nutrition from a seed eaten without it passing through its stomach?
Immersion in a world heritage site can bring relief and well being, a slow down therapy from the noise and confusion of man's creation taking you to a primal place where all your senses kick back into gear after long neglect and simply being becomes a restorative experience.
In a world heritage environment, you discover how all creation and function has brought sustainability and even adaption to change over creation time, beyond your possible comprehension. How nature's way is built around sustainability, an objective mankind is now struggling to come to grips with on many fronts.
All of this cannot be discovered by simply dialing up a world heritage experience online.
If only the young girl standing on the edge of the world heritage wilderness of New England National Park that day could have sensed what her parents were feeling at the time.
Our Australian World Heritage Wilderness Tour brings all these life-giving wonders into play. In essence, we take you to the threshold and nature does the rest.
0