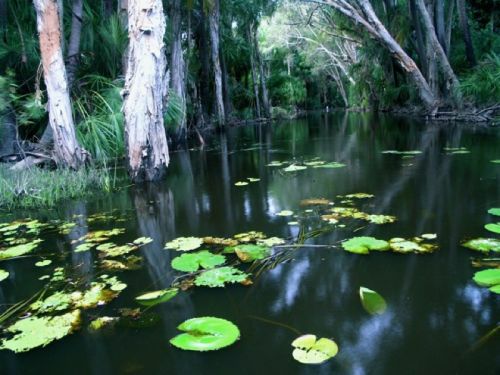 Paperbark wetlands of North Queensland
We drop in on a media interview with Sir David Attenborough celebrated English broadcaster and his concern for mankind losing its harmony with nature.
An appeal from the world's greatest naturalist about our harmony with nature
"Oh there's no doubt that we are becoming increasingly divorced from the natural world. There are lots of people who spend their lives in cities and never see a wild thing unless it's a pigeon – or maybe a rat.
So you lose touch with the rhythms of the natural world. You lose touch with the realities of a natural world.
I don't want to get too pretentious, but you lose touch with both life and death. With both how life is created and how death is inevitable
……and for those of us who are sitting in towns – the United Nations say there's more than 50 per cent of the world's population urbanised now. We tend to lose sight of those things, and perhaps brush things under the carpet that we shouldn't
…….but certainly in the time now when the world's wildlife and the natural world is under such pressure, it will disappear unless we care for it. And if it disappears, humanity will be damaged very substantially."
At Nature Bound Australia, we wonder if two generations of Australians have now lost touch with the call of the wild. Studies in the Canadian National Parks, have shown this to be the case.
We live in one of the most unique countries in the world, much of which by world standards, is still wilderness.
Why must it be that the younger generation find all their adventure in a Play Station? Rather than stumbling over a log in the bush and experience getting a little dirty, like their fathers or grand-fathers once did?
Nature Bound's tours are one medium for urbanised would be adventurers to re-connect with nature and the Rhythms of the Natural World.
Spend 7 to 17 days in harmony with nature and country on one of our small group guided walking or scenic tour and experience the Nature Bound difference. There are wonderful destinations and experiences to enjoy and benefit from, naturally.
You are welcome to enquire online, email direct or telephone us on (+61) 07 55140873
0