Travel Preparation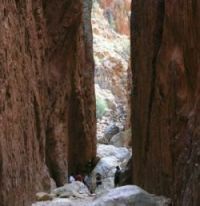 Understandably, for some folk, travel in Australia can present a few challenges, but this is no different to the global experience. Here is some helpful information on Australia.
Australia is highly regarded as a welcoming and easy destination.
In this page, the travel guidance is particularly directed toward our international guests. We seek to ensure your travel to and within Australia is made easy through:
a checklist to assist your travel preparations plus the communications you can expect with Nature Bound
local response to frequently asked questions, perceptions and expectations you might have of travel in Australia
some essential details for entry into Australia and being informed during your visit.
While every effort has been made to verify the accuracy of the following advice, details and policies can change at any time. Therefore, we recommend you personally verify with appropriate authorities any important details that may be impacting on your journey to and within Australia.
Tour Preparation
On receipt of your reservation and confirmation by deposit, planning liaison will commence. You will receive information to enhance your planning and on occasion be requested to complete information to assist our management and tour conduct.
A checklist of what you can expect, follows. Please submit any questions you may have at any time by emailing us direct or enquiring online  We are here to assist.
Check List
Receipt for deposit and acknowledgement of your booking in hand.

Itinerary in hand.
Tour briefing document received
What to bring – tour specific checklist received.
Participant / Guest profile form received for completion and return.
Any luggage restrictions noted.
Health check advice – over 75's to note.
Advise dietary requirements (if relevant).
Consider advice relating to outback travel (if relevant).
Check or commence a reasonable fitness program.
Attend to travel documentation (as relevant).
Travel Insurance finalised. Consider Personal Accident Insurance.
Consider and advise any pre and post tour travel plans and required services (as relevant)
Final payment due 90 days prior to departure.
Complete second planning review and personal checklist
Gear check
Personal first – aid and DayPack items for guided walking
Advise Next of Kin for tour.
Advise friends and family Nature Bound Facebook address for on-tour progress insights
"On-tour" mailing and accommodation contact details received for home emergency connection
Any itinerary variation advices noted
Secure in hand any tickets or documents (if applicable)
Pre-tour briefing and Meet 'n Greet arrangements at tour departure point.
FAQ's
Questions, Perceptions and Expectations
Nature Bound Australia is committed to your holiday enjoyment and travel in Australia. Experiencing some uncertainty when planning your journey is natural and can be part of the adventure.
Firstly, about the tours
Q Do you have an age limit on who can join your tours?
No, we do not wish to diminish or ignore your spirit of adventure. Many of our guests have been 70 or 80 years young, active and enthusiastic. We specialise in Over 50's adventures. This said you should be reasonably healthy and physically active believing you are ready to fully enjoy the tour. We encourage Over 75's to consult with their local doctor on any personal matters as part of the booking process. Importantly, we offer a variety of tours ranging from the more passive scenic adventures to others with guided walks included. There should be a tour right for you. We communicate fully with all guests pre-tour about their expectations and interests and seek to guide everyone happily through each day.
Q Do you accept single participants?
Yes, we enjoy the company of single participants (male and female) as well as couples knowing their contribution will have a special place in the success and enjoyment of the tour. Many single guests choose our tours so they can further their adventurous spirit in comfort and security.
Q  Specifically, do single ladies enjoy your tours?
Yes, many of our guests are single ladies seeking to adventure where possibly they would not do so alone. They seem to have a very close affinity with nature and humanity, a keen eye for beauty and detail. Again comfort and security are desired.
Q What sort of vehicle do you use?
We normally travel in 5 seater 4WD Toyota Landcruiser style vehicles, air-conditioned with forward facing seats, comfortable and reliable over the remote terrain, backroads and tracks Australia has to offer.
Q Do you cater for special diets  on tour?
Yes, we seek full detail from our guests prior to tour departure and brief our local catering suppliers accordingly. If there are any issues we look to reach solutions well before the tour.
Q How easy or challenging are the walks?
All tours differ in their absence or inclusion of walks and within a tour the variety might range from village strolls to short, half-day or full-day guided walks of easy to moderate grade. If the website impression is not sufficient then we are more than happy to detail the expected walks with you prior to booking. On tour we conduct walks at a leisurely pace enabling opportunity for you to take photographs and satisfy your curiosity. Mindfulness while walking also plays a large part.
Q When travelling, do you have frequent comfort stops?
Yes, although local facilities may vary stimulating some humour and a spontaneous rating system across the tour. Good for a laugh, it seems.
Q Do you provide single, private accommodation or do I have to share?
Our tours are all costed on a Twin Share basis with a single supplement added if you seek private facilities. This said, remote area travel can present a variety of offerings and standards. We prefer to receive your booking well in advance so we can secure best possible single supplement rooms. If by chance an odd night determines twin share is the only option then we may have to offer you a mixed package of twin share and single rooms across the tour, but rarely is this the case. Of course serendipity or going with the flow can be part of the adventure.
Q I like some creature comforts. What might I expect on your tour?
Most creature comforts come in the form of a comfortable bed, private bathroom, good food, relaxed travel and manageable walks – all of which we seek to achieve in our tour designs. Our pre-tour communications enable us to appreciate your needs.
Q How much assistance do you provide before the tour?
We pride ourselves in being thorough with planning, informative and open with guests, in understanding their personal interests, expectations and apprehensions around joining the tour.  This is achieved by a detailed 'Welcome Brief' and other documentation, an open door to any questions and our dedication to a personalised response.
Secondly, questions about travel to Australia and our local "Aussie" responses.
---
1) How long does it take to fly to Australia and which are the best ports of entry?
Indicative flying times to Australia from the northern hemisphere range from 16 to 27 hours depending on the airline, routes and stop-overs.
Australia's national airline is Qantas closely followed by Virgin. State capital cities on all sides of Australia have international airports.
The major tourist entry ports are:
Sydney in the state of New South Wales (NSW)
Melbourne in the state of Victoria (VIC)
Brisbane and Cairns in the state of Queensland (QLD)
Perth in the state of Western Australia (WA)
Darwin in the Northern Territory (NT)
The higher visitation levels generally occur through Sydney, Brisbane and Melbourne.
2) What are the flying times between major cities and features in the country and the start of your Nature Bound Australia journey?
You should enquire further for specific flight scheduling when advancing your travel plans within Australia. Intercity flying times range from 90 min to 5 or 6 hours, depending on your chosen program. You should be mindful of trying to see too much of Australia and consequently spending all your time on long flights, transfers and connections. Nature Bound's tours normally depart and conclude in a convenient city.
3) What is the cost of living like in Australia and how inclusive are Nature Bound Australia's prices?
We strive to ensure our journey prices are as all-inclusive as possible – see inclusions, exclusions in each of the journey pages, so you shouldn't expect to have to outlay too much more on your trip except for personal items.
Foreign exchange rates fluctuate but usually favour international visitors to Australia.
Australia's beaches, islands and seascapes are rated as exceptional and our journeys include some of the best. A review of your journey highlights should indicate just how diverse the landscapes are beyond the beaches and arid centre. Our journeys are designed with variety and balance of features in mind.
Life in the arid heart is a fascinating study in adaptability and survival, not confined to nature alone. Life flourishes with intensity around the watercourses and picturesque gorges. Some international visitors spend very limited time in a single region feeling they have a big country to cover. As a result their experiences can only be fleeting. Our journeys are designed to satisfy discerning travelers who wish to take a little extra time to connect with the diversity and character of regional Australia.
From the temperate colder climates of Tasmania in the south to the warm wet tropical north; from rain and wind swept coastal fringes to the drier outback, our island continent certainly has climatic variation. You may experience a late spring snow storm in southern Tasmania at the same time as high temperatures in the north are enticing Queenslanders to their beaches. Rain can also cause the arid centre to burst into stunning bloom.
Remember seasons in the southern hemisphere are the reverse of the northern hemisphere.
6) The size of the country suggests you should try and break your visit into manageable portions, but how can this be achieved effectively?
We believe a fleeting coverage of too much of Australia in a single visit is an unwise investment. Immersing oneself in the country and its people is far more memorable and rewarding.We suggest you select the regional area or journey of most appeal to you, taking the time to experience Australia in greater detail, as you might another country. Add to this a few short visits to highly promoted icons and city features, if you wish, before you depart for home.
Selecting and suggesting these can be a very subjective exercise.
It appears that visitor decisions to holiday in Australia are primarily influenced by our landscapes and wildlife, our coastline and beaches and our nature based activities. The Australian wildlife, Sydney as the main international gateway, with its picturesque harbour and unique attractions, Uluru (Ayres Rock) and Kakadu NP in the Northern Territory , Tropical North Queensland with its rainforests and Great Barrier Reef are prominent iconic destinations heavily promoted to mainstream markets. Tasmania and the central Outback contain a number of must see regions with great natural variety. However, every state can boast wonderful attractions natural, cultural and man created. Our journeys focus on the best of natural features in key regions, places beyond the reach of mainstream crowds and offering the added delight of walking in the wild to see them.
Again this is a subjective consideration. Our company is not focused on crowded, highly commercialised mainstream tourist attractions, entertaining as they might be, so our response is somewhat biased. There is integrity in the variety and expanse of our land forms, the wildlife including the nocturnal species, the uniqueness and variety of our flora. Our wildlife is considered by many to be a legacy to the world.
You will warm to the approachable and fun loving character of our people, their informality, sense of spirit and determination, adaptability and survival in harsher environments. There is Australia's obsession with sport, our support for "the Aussie battler" who against the odds is "having a go". Some say we have an appealing ability to not take ourselves too seriously.
There exists a diversity of cultures and features across villages and cities, an emerging fusion of Australian and international cuisine apart from the legendary Aussie barbeque. The richness of the Aboriginal culture, their dreamtime lessons and apparent ability to have lived with nature in seemingly trying conditions is humbling. Doubtless you will add to this list during your journey.
As our journeys cover a diverse range of places and environments, often in remote areas, you should not expect a 5 star international hotel around every corner. It is important we know you have clean and comfortable lodgings for each night of your tour and we are not subjecting you to incessant shifting and camping every day, long haul safari style.Preferably, we seek out local, family owned and managed accommodation which under the circumstances will vary considerably in type and location. You should expect to twin share on most occasions and we strive for 3 star standard or better within the realities of the regions we choose to visit. We draw on the locals for our catering as well, knowing this will present variety and local contact. Journey with confidence and an open mind, knowing every difference will surely linger long in your memories of Australia.
Our travel days, between national parks, feature regular short stops to break the journey and to take in a variety of authentic experiences with local contact. Typically our lobbies and lounges are natural places, ideally located on an inspiring summit, in the heart of a dramatic gorge, on a pristine sandy beach or by the spray of a waterfall. The furnishings and décor are naturally designed.
Natural exercise, fresh air, time out to connect, ample comfort and sleep, and the vital change of mental focus are the relaxing stimulants of each journey.
Yes the world is changing seemingly at an ever-increasing pace and many of you will understand how a wilderness can massage the soul. Australia offers an ultimate retreat if you are seeking real quality of life, now.
Many travellers perceive Australia to be a frontier land when compared to the hustle and bustle of other continents and that is an appealing consideration in itself. Recent world events require that we all consider so called "safe destinations" when we travel and we understand the Australian outback and wilderness rates highly in this regard.
As much as it is physically possible to do so during the journey! You will be touched by the Aboriginal dreamtime, the cultural differences and the locals where ever we travel. You will not be cocooned in a packaged group tour without connection and you will be encouraged to share your experiences with fellow travellers in real time. We are a nature bound group so local naturalist guides are important connections. You'll humour in the abundance of curious Aussie phrases and terms of endearment that seemingly have become part of our language. "Dead set, fair dinkum you will!!"
Again this is a subjective challenge. Contemporary Australia is vital and progressive by world standards, though sometimes we are shy in acknowledging this. To many, romantic notions rest with our history and struggle to explore and settle up a vast and challenging continent against all odds, from the beginnings as a penal settlement. Traditional Aboriginal occupancy preceding white man's discovery offers even greater insight into our relationship with a vast island continent.
Australia remains a theatre for adventure and challenge, viewed in modern and historic terms. Travelling around the bush you'll be reminded of our drovers, our stockmen (cowboys), wealthy family empires and the stoic determination of past and present day generations. Cities of course present another story and even today there is the ever-present challenge for city and bush dwellers to communicate and understand each other. You will wonder at a continent so ancient and a nation so young. Other romantic notions await your discovery. Over to you!
14) Is it better and safer to book on line or try and organise travel arrangements once you have arrived in Australia?
Our web site is intended to inform both the independent traveller and tourism industry representatives seeking to assimilate this great nation down-under. To many international travellers Australia remains an enigma.
We suggest it is safer to book on line and to have the confidence of knowing your core activities within Australia are confirmed before you travel. With a large offering of features, much to see and experience, you won't wish to be wasting quality time when you arrive. For the discerning, independent traveller, through this web site we have endeavoured to enhance your information gathering.
As our journeys are also offered to exclusive or special interest groups, an advanced collaboration between Nature Bound Australia and your group leaders is advisable, for best outcomes.
Information on Australia for International visitors
Passport
Travellers to Australia need a valid passport or similar certificate of identification. Everyone, except travellers with Australian or New Zealand passports, requires a visa or an ETA (Electronic Travel Authority) to enter Australia. New Zealand passport holders apply for a visa upon arrival in Australia. All other passport holders must hold a visa or ETA before travelling to Australia.
Visas & ETA's



An ETA is equivalent to a visa, but there is no stamp or label to your passport and there is no need for you to visit an Australian diplomatic office to submit an application. If you are eligible, the ETA is issued electronically by the Department of Immigration and Multicultural and Indigenous Affairs (DIMIA) of Australia. To make things easy for you the Australian Government has made it possible to arrange an ETA via the Internet – no application forms and no contact with an Australian visa office is necessary..
Customs

There are strict laws prohibiting or restricting the entry of drugs, steroids, weapons, firearms, protected wildlife and associated products. If you are unsure about anything declare it to Customs upon arrival.
Passenger Movement Charge

Australia's Passenger Movement Charge (departure tax) is pre-paid with your international airline ticket. Exemptions apply to children under 12 years and 24 hour transit passengers.
Australia's Passenger Movement Charge (departure tax) is pre-paid with your international airline ticket. Exemptions apply to children under 12 years and 24 hour transit passengers.
Vaccinations
Vaccinations are not required unless you have come from, or visited a yellow fever infected country or zone within six days before arrival. No other health certificate is required to enter Australia.
Taxes
Australia has a Goods and Services Tax (GST) of 10 per cent. Prices in Australia are shown as inclusive of GST. International and domestic flights purchased overseas, by non-residents, are GST free. Continuous domestic legs of international journeys are also GST free.
GST is payable on tourism services such as accommodation, day tours, guides, ground transport (including coach, rail and cruise), translators and meals. The tax applies to pre-booked and pre-paid goods and services in Australia, which are purchased before arrival in Australia, for example your tour (including accommodation). The prices quoted for your holiday in Australia will already include the Goods and Services Tax (GST).
Tourist Refund Scheme
Departing travellers may be able to claim a refund for GST and WET (Wine Equalisation Tax) paid on goods purchased in Australia. The refund is applicable to goods, totalling $A300 (GST inclusive) or more that are being taken out of Australia. The goods must have been purchased no earlier than 30 days before leaving Australia. Tourist Refund Scheme (TRS) facilities are located at international airports. To claim, travellers must show their passport, international boarding pass, retailer's tax invoice and the goods. Other conditions may apply.
Currency information

Australian currency ($AUD) is decimal with the dollar as the basic unit (100 cents equals one dollar). Notes come in $100, $50, $20, $10 and $5 denominations. Coins come in $2, $1, 50c, 20c, 10c and 5c denominations. Prices are rounded to the nearest 5c.
Credit cards
The most commonly accepted credit cards are American Express, MasterCard and Visa.
Banks and various locations have ATMs (Automated Teller Machines). Credit cards may need to be enabled for international access so contact your credit card provider.
Currency exchange
Exchange facilities are available at international airports. Changing foreign currency or traveller's cheques can be done at most banks.
Hitchhiking
Hitchhiking is strongly discouraged throughout Australia. Public and private transport operates between most cities and towns.
Insurance
Travel insurance, with comprehensive health cover, is strongly recommended by authorities and is a requirement of your participation in Nature-Bound Australia's journeys. Comprehensive insurance should be taken out before departure.
Medicare
Medicare is Australia's public health care system. Eligibility is generally restricted to permanent residents of Australia. Australia has Reciprocal Health Care Agreements with Finland, Italy, Malta, the Netherlands, New Zealand, Sweden, the United Kingdom and the Republic of Ireland.
Qualification
While every effort has been made to verify the accuracy of the above advice, details and policies can change at any time. We therefore recommend you personally verify with appropriate authorities, any important details that may be impacting on your journey to and travel in Australia.