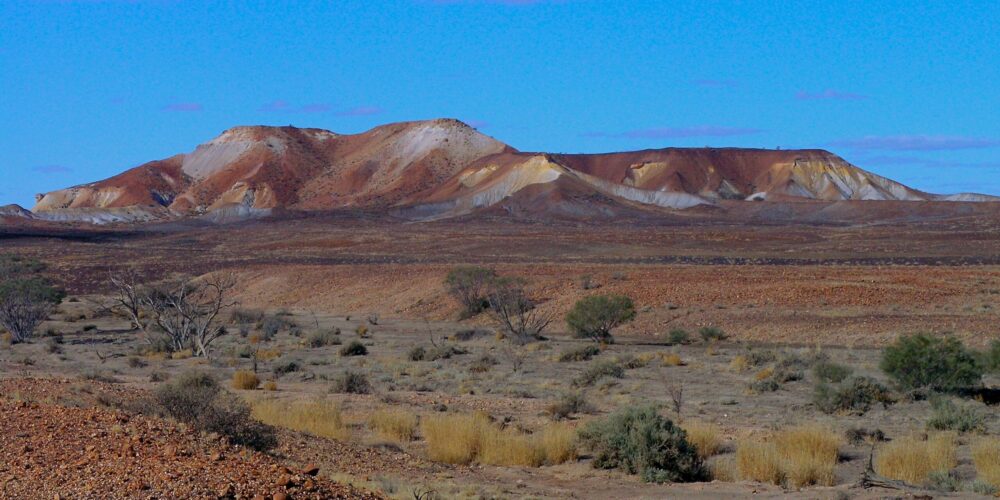 The Painted Desert
The makings of a Classic Outback Tour
We are often asked which is our favourite part of Australia to visit. The short answer is all of it, but the outback contains a host of exceptional experiences and unique spirit, it is always "calling".
Here we present some "chance in a lifetime" outback travel experiences across the far reaches of South Australia and Northern Territory.
A select range of immersive experiences from two previous popular tours.
Places offering experiences so few Australians will ever enjoy.
Taking in such iconic landscapes as the Flinders Ranges, Wilpena Pound, Kati Thanda -Lake Eyre, an Australian Heartland Miracle (dry or in flood), extraordinary colourful deserts and the grand MacDonnell Ranges.
Opportunity to retrace the pathways of First Nation People, early explorers and Afghan Cameleers, while also crossing the world's largest pastoral stations.
Standing in awe of the Painted Desert, spectacular gorges and chasms 300 million years in the making.
Also to roam by the sacred Rainbow Valley ramparts ablaze in the setting sun. Being drawn across outlier desert sand ridges to the beckoning monolith, Chambers Pillar.
A chance to visit and be informed of ancient and contemporary Indigenous art, petroglyphs and galleries containing centuries of cultural significance.
We start on the lonely back road to Wilpena Pound.
Here is our gallery of Exceptional Outback Experiences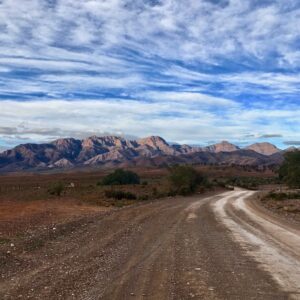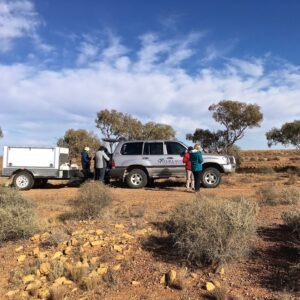 Selecting the back roads to Wilpena Pound
Travel in comfort and style savouring the remote serenity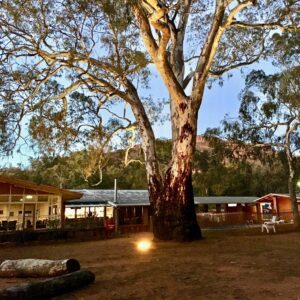 Enjoy evening retreats at Wilpena Pound Resort while exploring the Flinders Ranges 
Stay at the most awarded and celebrated outback pub – the Prairie Hotel and Lodge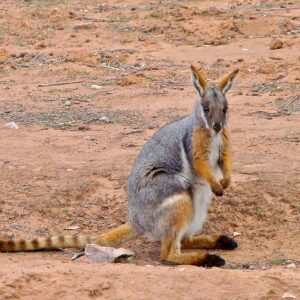 Saved from near extinction – Yellow-footed Rock Wallabies  bound freely through the Flinders Ranges
After an accidental discovery, 550 million year old fossils now have NASA researching the life from which we have all descended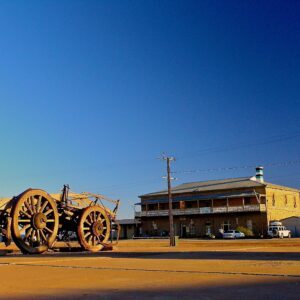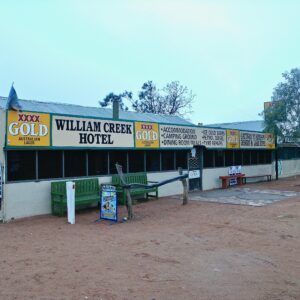 Remote Marree – gateway to the Birdsville and Oodnadatta Tracks legendary adventures
The curious outpost of William Creek (Pop 6+1 dog) is nearest to iconic Kati Thanda-Lake Eyre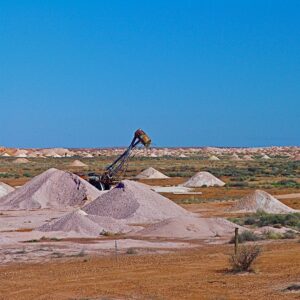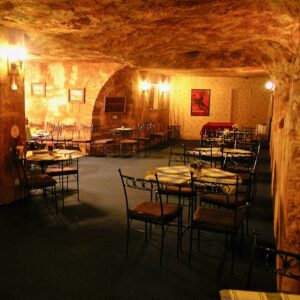 A landscape crafted by mankind's quest for opal riches, Coober Pedy
An underground town of 45 nationalities and curious lifestyles.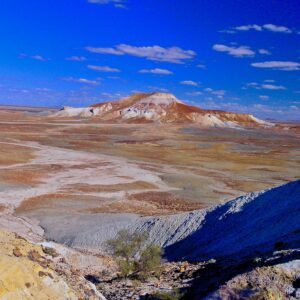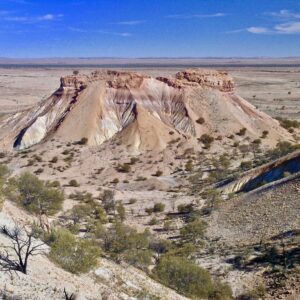 Back tracks access the wild beauty of the Painted Desert set down 80 million years ago
Geologically crafted over time, a stunning desert landscape and photographer's dream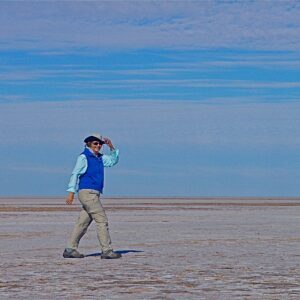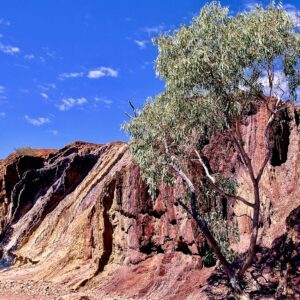 Dry or in flood, the surreal experience of walking on Kati Thanda-Lake Eyre is sure to engage all the senses
Colourful ochre pits supported extensive cultural trade across the First Nations People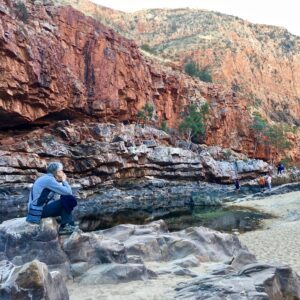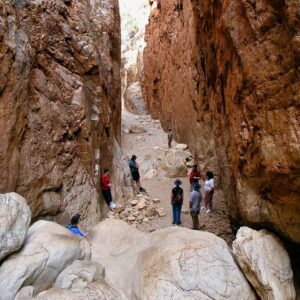 Gorges of the West MacDonnell Ranges are testimony to earthly convulsions 500 million years ago and erosion by ancient creeks – places for contemplation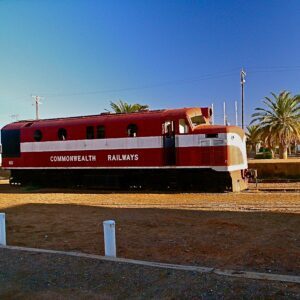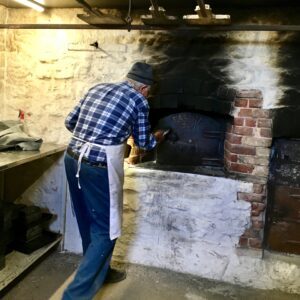 Remnants of the Old Ghan railway, are now resting in peace
Restoration hub of ghost township Farina is its acclaimed underground "working bakery"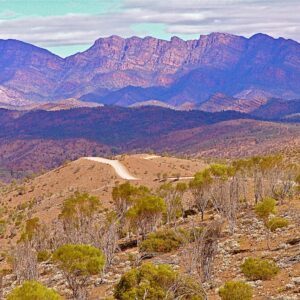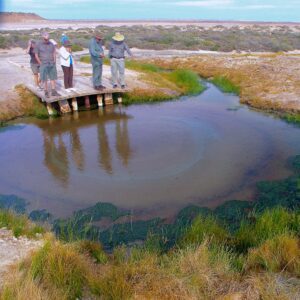 Tracks lead to"the bones of the earth laid bare" – Hans Heysen
Mounded Springs delivering mineralised water 2 million yrs old, are percolating into the desert from the Great Artesian Basin depths below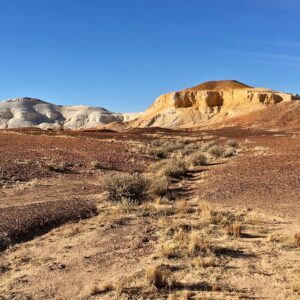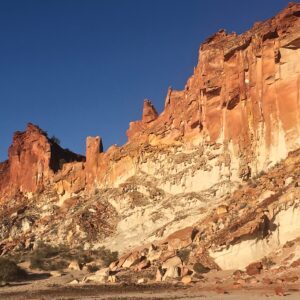 The "Salt and Pepper" landscape inspires the creative mind
The walls and ramparts of sacred Rainbow Valley , bold and beautiful are ablaze in the setting sun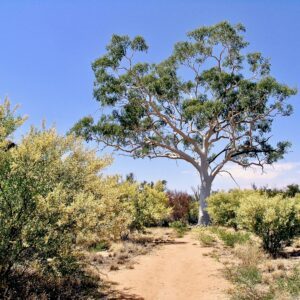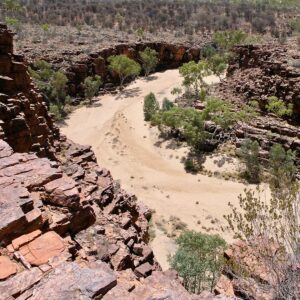 Stately Ghost Gums are a symbol of the Centre, signify arrival in Albert Namatjira Country
A rim walk view of Trephina Gorge with its sandy bed, lined by River Red Gums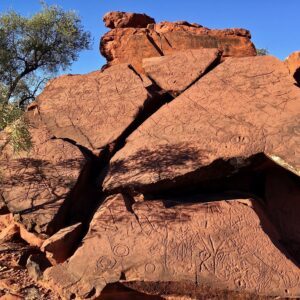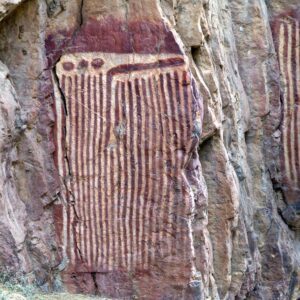 Ancient art and rock carvings at a secret men's site draw wonder of a prehistoric time
Story art depicting Caterpillar Dreaming, is the creation totem for the town of "Alice"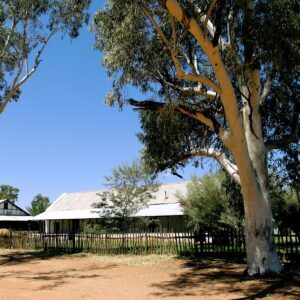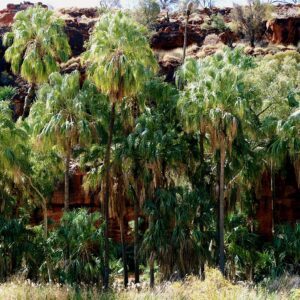 Hermannsburg, an historic Lutheran experiment in converting Aboriginal souls, is now the centre of Indigenous art and community culture
Palm Valley, is home to the ancient Finke River & thousands of endemic Cabbage Tree Palms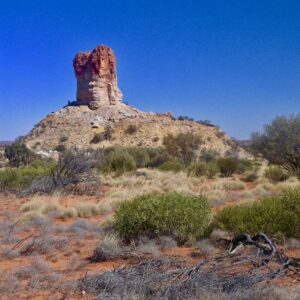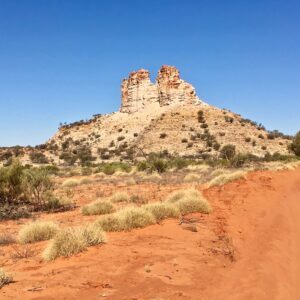 The 350 million year old monolith, Chambers Pillar, has stood sentinel to all who have traversed the desert heart for 40,000 years… or more
The Pillar has several "companions" rising from the Simpson Desert Outliers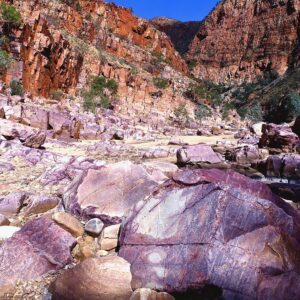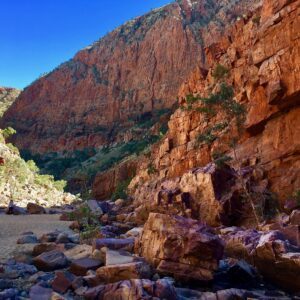 A feast of colour rewards those who choose to roam trails, free of invading crowds – Ormiston Gorge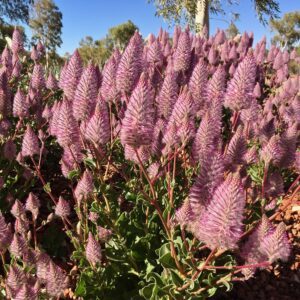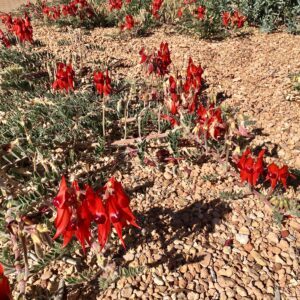 Mulla Mullas and Sturt Desert Peas defy the stoney landscapes with their distracting blooms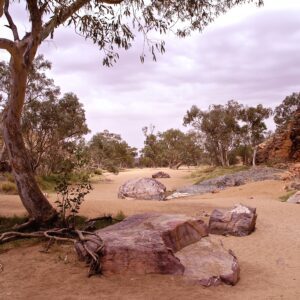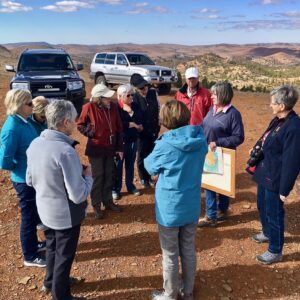 Immersion in nature nurtures the soul, while sharing experiences and knowledge with travel mates brings personal growth and connection to country
Further Reading and Classic Outback Tour Access
The Ghost Gum – Symbol of The Australian Bush and Spirit"
"Celebrating the Spirit of Adventure in Women"
"Its about time to Visit Central Australia – but why"
Nature Bound's "Classic Outback Tour" may be accessed by personal email enquiry to tours@natureboundaustralia.com
0