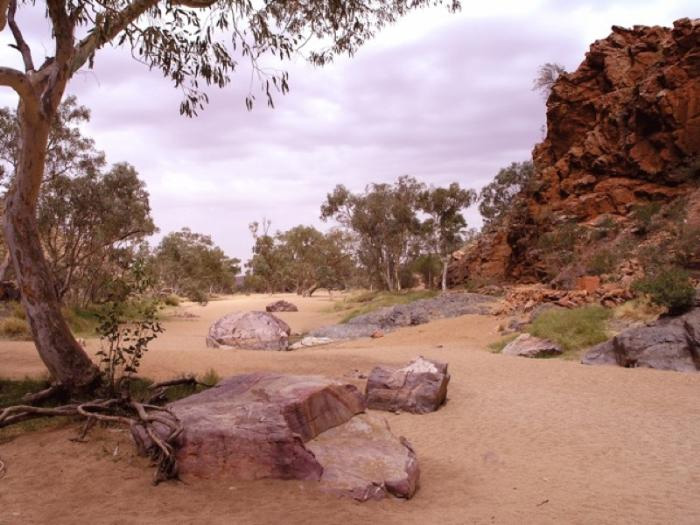 Stress free healthy holidays are at the heart of every Nature Bound Over 50s tour including the beauty and serenity of Central Australia
75% of mature age travellers in Australia regard themselves to be in good health.
Many of our most active tour guests are proudly over 70 years young, seeking active stress free healthy holidays.
"Truthfully, healthy holidays have little to do with a personal indulgence in food and wine".
Would you like to improve your health and wellbeing while on an Australian holiday tour?
You can choose a passive or active approach to each day of your tour, day by day
The nature of the holiday can be a stimulus for walking and fitness training before you join the tour
Medical checks and travel advice beforehand are sensible considerations in preparation
Almost without exception, fellow guests are health conscious and enjoy a positive outlook on life
Health and wellbeing is at the very heart of why we conduct our tours
Here is the essence of Nature Bound's stress free healthy holidays:
Join "manageable"  guided walks in inspirational settings clear of invasive crowds and distractions
Become intellectually engaged in a small group adventure in pristine natural environments
Savour the fresh air and exercise by day leading to a comfortable night's retreat
Select and enjoy healthy and hearty meals, with special diets considered
Embrace the wilderness and the abundant natural therapy it offers
Live in each moment, free from your everyday lifestyle pressures and expectations
Immerse yourself in a sense of mindfulness and connection to nature and country, the First Peoples "Dadirri" or contemplation, stress free.
Your tour centres around the natural rather than man made environments
Join any one of our small group extended journeys and enjoy the Nature Bound difference.
Choose from a variety of  Top Destinations and Experiences.
For a full appreciation of the Nature Bound difference visit our Over 50s Holidays page providing a genuine insight into our ethos and style – our commitment to your enjoyment and wellbeing.
Call us today on  (+61) 07 55140873, enquire on line or email us to chat about the "mind, body and soul" aspects of your chosen tour.
Other articles in this series can be viewed under "Tours and Holidays for Singles", "Adventure in Over 50s tours", and "Holiday bargains – Value for Money".
Stay connected.  Subscribe now for informative online insights into nature and news of "off the beaten track" adventure holidays.
0