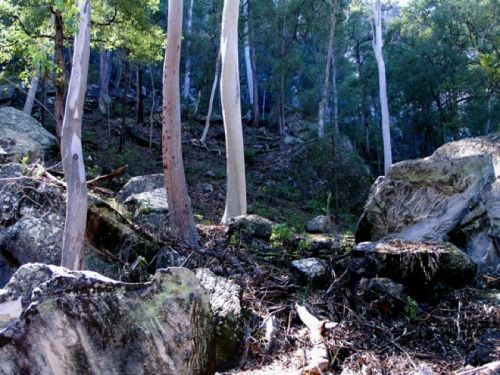 Holiday bargains in Australia involve adventuring out into wild bush scenery all for free, nature's theme park offering a wealth of personal and group benefits
Ironically, the promotion of holiday bargains in Australia has created a dilemma. 
Where does value really lie?
Do you select an authentic life changing experience, quality service and support, or do you attempt to navigate your way through a confusion of discounted deals presented as holiday bargains Australia?
Deals driven first and foremost by a price war and sales volume strategies rather than the experience.
The truth about holiday bargains Australia
They are primarily founded in incentives, discounting and seller commissions
Discounting and price wars depend mostly on the creation of volume, for success
Tours are presented like a shopping list, crowded with commercial features
The shopping list (been there – done that), affords limited time for the underlying experience
Features become artificially orchestrated and themed to attract mainstream sales volume
A herding or "conveyor belt syndrome" befalls the travel participant.
Volume leads to large coaches unable to access or deliver authentic back track experiences
Operators will have you believing, 25 to 40 participants represents a "small group"
The feeling of immersion in place is impacted by invading crowds
The willing participant has little to show for his/her discounted investment apart from a fading shopping list, the rush, possible "add-on" hidden costs and often a legacy of bad experiences
The genuine niche tour operator is driven firstly by "the experience"
Enjoy the intellectual stimulation and interaction of a genuine small group environment (8 people)
Your guides are enthusiastic naturalists able to relate readily to the much smaller group.
Experiences and serendipity moments are afforded time.
A "family" rather than herding mindset prevails, on tour.
Gain authentic life changing experiences and foster enduring friendships.
Explore the back tracks and hidden secrets of Australia rather than queuing for an orchestrated experience.
Discover in a remote "neck of the woods", a moment or an experience you can truly call your own.
Imagine adding value to your life by
standing with a few friends on a remote cliff face plummeting 300m into the southern seas. Later exploring by boat the seacaves beneath these cliffs. Discovering ledges filled with seal colonies, rafts of seabirds shearing across the waves. Albatross with their mighty wing spans cruising by. These and more on a Tasmanian Wilderness tour, or
standing on a massive red sand ridge celebrating the sunset as it fires up the sculptured dune of "Big Red" and casts haunting shadows across the crest. The only sound to break the serene desert silence on this Corner Country Expedition, comes from the fly-past of thousands of Corellas, or
discovering the desert heartland of Australia on a comfortable small group Adelaide to Alice Springs Classic Outback Tour taking in the Flinders Ranges, Lake Eyre, Coober Pedy, Painted Desert, Rainbow Valley, Chambers Pillar, Trephina Gorge, Ormiston Gorge and many other Central Australia iconic features.
There is certainly value in paying a little more for such truly enriching experiences, the health and wellbeing benefits.
Check out our "Top Destinations and Experiences" page for a review of the experiences our tours offer.
Discounts do apply to all Nature Bound tours for Early Bird, Small Group and Loyalty bookings.
Review our current selection of small group extended journeys for your preferred adventure and sense the Nature Bound difference.
Come share the experiences with us. To discuss your preferred tour in more detail, telephone (+61) 07 55140873, enquire online or email us today – an obligation free chat.
Other articles in this series on Over 50's Holidays can be viewed under "Travel advice for Singles", "At last some adventure", and "The truth about health and wellbeing".
Stay connected. Subscribe to our regular online releases relating to nature and off the beaten track adventure holidays in Australia.
0