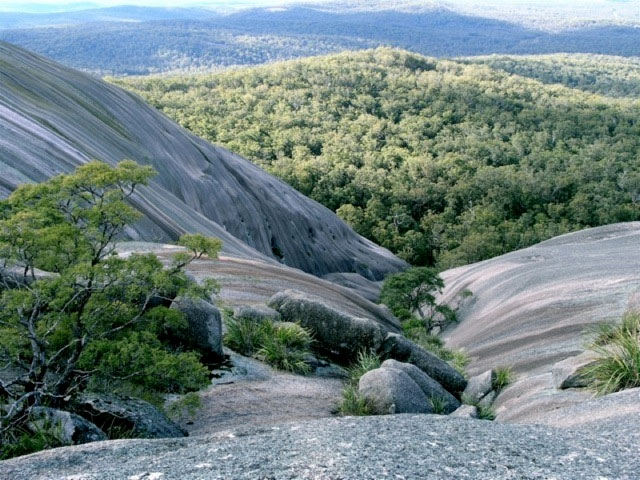 Bald Rock just one place in Australia to embrace wilderness therapy for your psychological health
A Psycho-therapist impression of our Nature Bound Tours
Today we received a nice little note from a previous UK guest, Miranda. She shares our thoughts on the power of wilderness therapy to bring benefit to people's lives. Our tour mantra was "Touch the Wilderness and Discover your Soul".
She enclosed a brochure on a forthcoming conference at the highly acclaimed "The Eden Project" at Cornwall.  It has been themed "Landscapes of the Mind – Does our psychological health depend on our relationship with nature?'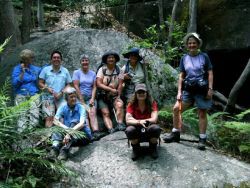 I remember sitting on a rock with Miranda, on tour in the heart of the Australian New England wilderness, overlooking a vast panorama of untracked forested ridges. They stretched 75 kms to waves breaking on the Pacific beaches.
Miranda as a practicing Psycho-therapist in London, explained what a wonderful influence our walks in the wild were having on all our guests.
To me this was a personal arrival at the realisation, there is more to travel than attractive resorts and orchestrated activities.
Invariably the greatest holiday gift of all is the simplicity of wilderness therapy and just being there. To be absorbed by the wild, enjoying whatever nature is destined to bring to our notice. Thanks Miranda!
Have you ever had that feeling?
Apparently, Seneca, a Roman philosopher of the mid 1st century AD once wrote,
"if thou live according to nature, thou wilt never be poor."
0