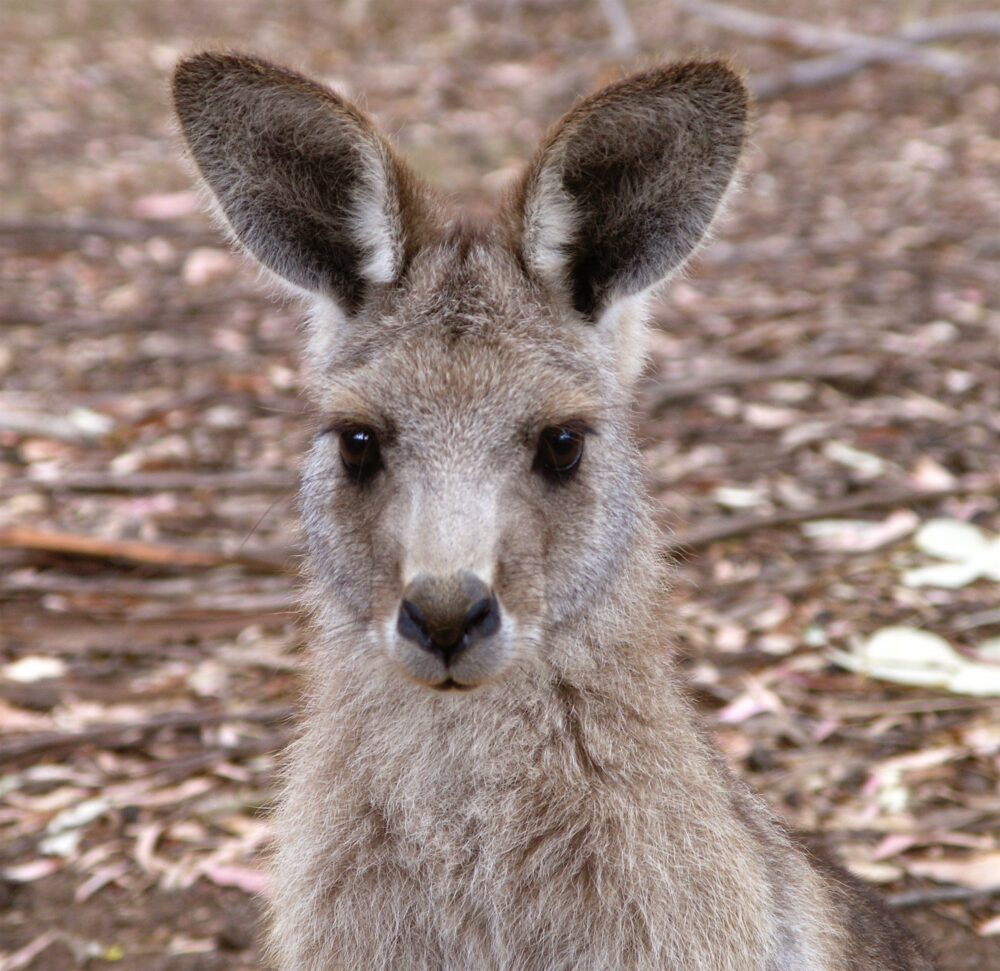 Here's Looking at You - Nature is always, non-judgemental
How nature benefits all generations
Generations of Australians, from the very young to the "oldies", are becoming increasingly disconnected from nature, in response to the pace and pressures of life.
Here we explore some of the differing  benefits awaiting all generations getting back to nature.
Rather than seeing yourself as separate from nature, turn inwards to understand how nature and the outdoors rewards you when you accept your primal and fundamental connection to life. Answering the old question "what's in it for me"?
How can families and children benefit from nature?
Young ones are under pressure from peer and commercial influences, technical distractions, formalised environments and activities, even education policy. This can relegate them to a life of structure rather than free ranging growth experiences.
By getting outdoors in nature, away from screens, young ones will:
Reap the health benefits of exercise and free-ranging immersion in both calm and challenging environments.
Assess and take risks, building resilience and innate confidence.
Embrace challenges, dealing with achievement and failure, equally.
Develop "executive decision" making skills in varying circumstances.
Understand and assist others of differing disposition, ability and background.
Nurture social skills, not otherwise possible when fixated to screen time.
Practice humility in a grand, complex natural environment.
Gain an expansive outlook from nature's "classroom without walls".
Enjoy the freedom of creative thought, having no bounds.
Tune in to all the senses, knowingly or otherwise.
Articulate thoughts and emotions in a mature considered way.
Observe life, death and reproduction amongst all species.
Discover the symbiotic, interdependence between species within a natural world.
Nurture a respect for all living things and the environment, becoming proud citizen naturalists.
Take a considered review of how important Mother Nature is and how "she" can be implanted in your life and of those around you.
How can parents benefit from nature?
Locked into an era of entitlement, expectation, envy and responsibility, parents are facing demanding lifestyle pressures, through both choice and necessity .
Community expectations of responsible parenting weigh heavily on a priority driven existence.
By slowing down and taking stock, engaging actively with nature, parents will:
Enrich family bonding through shared nature based endeavours.
Raise a self-reliant and confident family ready for any challenge.
Replace "bubble wrapping", "helicopter parenting" with self-assurance.
Find calm respite from work stresses.
Find clarity and resolve in complex environments.
Adopt values and goals beyond status and consumerism.
Enjoy health benefits in outdoor exercise and immersion.
Pursue adventure as a natural stimulant to life.
Choose nature's way rather than dependency on antidepressants.
Achieve the unexpected, beyond the personal comfort zone.
Be enlightened by spontaneous wild ideas and solutions.
Re-engage with all the senses.
Gain heightened environmental awareness.
Direct business and project conscience toward "people, planet and profit".
Create new initiatives in natural community regeneration.
Flow with inner artisan expressions as a life enriching distraction.
The summary point is to start connecting with what really matters in life, being part of nature and not apart from nature. Accepting it is time to slow down and connect.
How can "empty nesters' and "independent souls" benefit from nature?
While the journey through life comes with unique challenges and independent responses at every "fork in the road", singles and couples are never alone in nature. There is a golden opportunity to craft each rite of passage, grand or small, into a unique journey, fully lived.
By accepting nature as a partner in life, the spirited independent person can:
Be enriched by curiosity and flexibility, so valued by the solo traveller.
Accept adventure as a stimulant to life.
Greet each day in nature, as a golden hour, a relief from everyday pressures.
Discover spiritual connection in natural settings, from backyard to the wilderness.
Enjoy health benefits in outdoor exercise and immersion.
Choose nature's way as a guide to decision making and fulfillment.
Achieve the unexpected, with every step along the trail.
Find clarity and inspiration, observing symbiotic relationships between species.
Pursue the spontaneous wild ideas and initiatives nature unveils.
Re-engage with all the senses, not just sight and sound.
Practice mindfulness in nature any time of day.
Walk and exercise in nature's welcoming environment.
Gain heightened environmental awareness within community.
Contribute to citizen science as a volunteer.
Explore the inner artisan calling, stimulated by nature's texture, colour and form.
Share nature's gifts with an adopted family or treasured friend.
Give mindfulness in nature a try, turn chaos into calm. So here is the "how to" in practicing mindfulness.
How can Elders or Oldies benefit from nature?
This generation holds a unique position in life, effectively the last generation raised in an all enveloping nature based era, where experiences involved simple adventure and connection, humility in the face of recovery from war and economic depression.
Life for them today is more about revisiting experiences, sharing wisdom, assisting with family, inspiring the young and navigating the pathway to a calm, personal sunset.
They will find calm and cheer by:
Greeting each day in nature, the golden hour, clear of bad news and politics.
Soothing the soul with memories of childhood adventure in nature's playground.
Sharing wisdom and abundant story telling.
Discovering spiritual connection in natural settings.
Contributing grace and cultural values to the extended family.
Practicing mindfulness in nature, despite concerns for a "rapidly changing" world.
Walking and exercising in inspirational environments.
Capturing the beauty and wonder of nature in a newfound hobby.
Embracing soft adventure as a stimulant to life.
Contributing to citizen science as a volunteer.
Navigating a peaceful way, in harmony with all other species.
Getting back to nature. Connecting.
"It's the colours, the light, the space. It's really very deep in my soul… In the Australian bush and inland deserts, there is a sense of being the first person in a place." 
– Suzanne Cory – distinguished Australian molecular biologist
At Nature Bound Australia we are dedicated to facilitating nature awareness and connection for all guests on our tours, particularly for parents, Over 50 travellers and Seniors, all of whom have a critical role in passing on to younger generations the importance of nature in their lives.
0