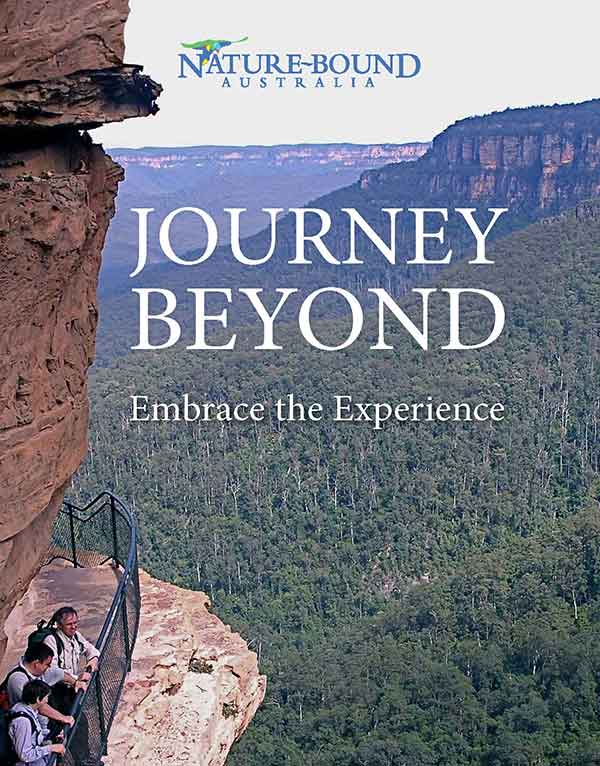 Seeking an authentic Australia holiday experience?
Authenticity is at the heart of Nature Bound Australia's ethos and commitment to immersive touring experiences and personal service.
We are half way through a great 2018 touring program and are already excited about 2019.
Share our excitement by considering an authentic Australia holiday in the new year.
Advising the Advanced Early Bird Release of our 2019 experiential  tours
Take advantage of this advanced release before our brochure goes to market.
Email us and we'll send you a copy of the brochure, or visit our website to find out more information on the tour of your choice.
Yes it's true, early birds do catch the worms on a Nature Bound Australia tour – naturally.
Be first to:
Take advantage of our Early Bird Discounts across all 2019 tours.
Plan ahead with our personalised advice and assistance – benefit from our commitment.
Receive our comprehensive "Client Brief" on booking and kick-start your planning.
Three things to remember:
We are dedicated to genuine small group travel (max. 7 guests) ensuring high quality attention is given to your needs, the sharing of knowledge and experiences. 
Our pricing is all inclusive of accommodation and meals, national park and special entries, local side tours and extras. No added hidden costs or surprises – part of the experience.
With a maximum of 7 guests in each tour, group positions are always limited and can book out  early.
Do you prefer exclusivity?
Allow us to tailor a tour around your desired private family or friends group adventure.
Here is what our recent guests said:
Nature Bound Tours – In One Word: Authentic 
Having made a commitment to learn more about the First Australians and to understand the effects of colonialism on their cultures, languages and lifestyles we spent a lot of time doing the research that led to this tour. It was difficult to find a tour for over 50s that offered what we wanted. From the moment we made contact with John and Ros it felt right. Communication prior to the trip was outstanding. The trip went way beyond our expectations. We learned so much about the environment of Central Australia, the indigenous groups and their cultures. No longer up for camping, we stayed in comfortable accommodation, ate gourmet meals (even for us vegetarians) and did much walking geared to our individual levels of ability. 
We offer our heartfelt thanks to John and Ros for giving us this once in a lifetime experience. 
Margaret and Philip, Melbourne 
                  ENQUIRE TODAY                                REQUEST A BROCHURE                          
0