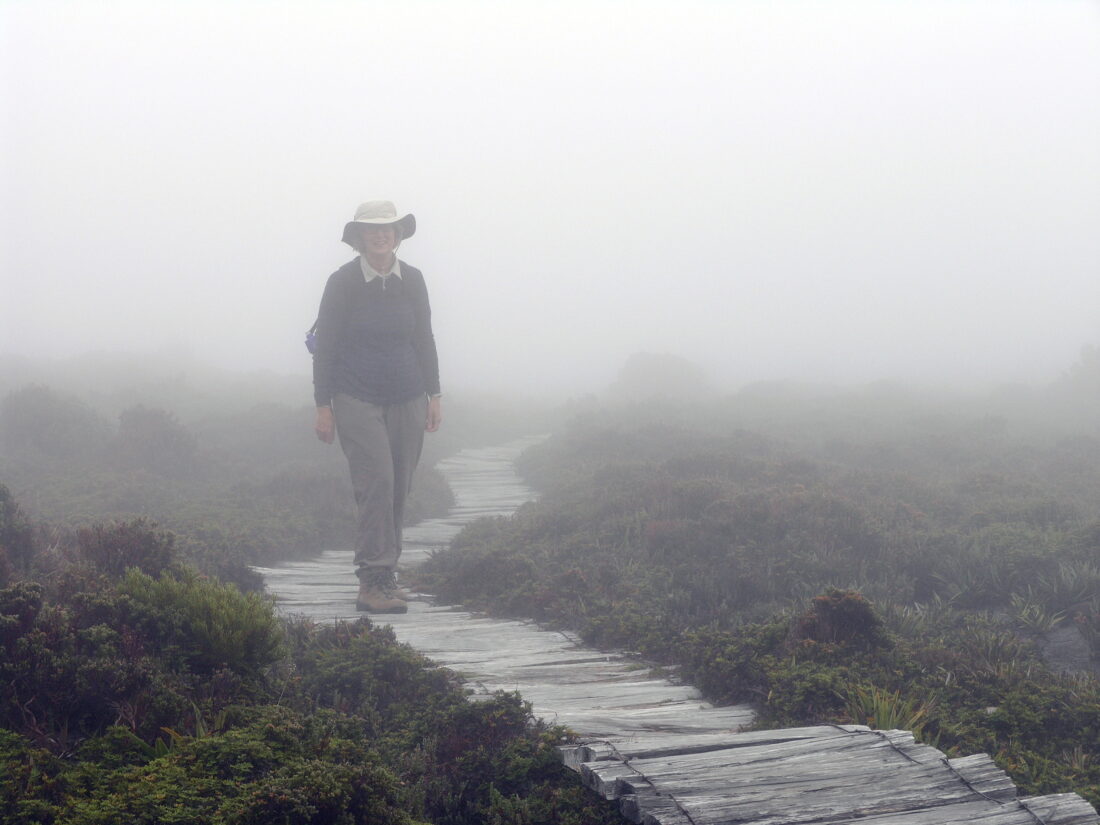 Take a walk in the wild and moment by moment benefit from nature
To benefit from nature, firstly you need to acknowledge "Future Shock"
54 years ago Alvin Toffler first warned us about "Future Shock", the psychological state of people facing too much change, too quickly.
In many respects, we now live with and accept "future shock" as normal, despite community reactions and outrages. Turning to government and politics as the "fix-all", we find government also reeling from "future shock".
Interestingly, Toffler was a renowned futurist, conversant in modern technologies, the digital and communication revolutions. Who would doubt these revolutions have now arrived?
Toffler warned – "The illiterate of the 21st Century will not be those who cannot read and write, but those who cannot learn, unlearn and relearn"
Given our gift of intellect, how many of us are open minded enough to objectively observe and learn, to unlearn our mis-guided narratives and relearn from our most important primal reality – nature's way?
The world is already struggling from the degradation or loss of vital natural resources; the inability of nature to regenerate in line with demands; traditional economics and politics bordering on chaos and experts believing, by 2030 we will need two planets to support the one we call home.
Nature Deficit Disorder is a closely aligned global concern. At Nature Bound Australia we are intent on facilitating and re-connecting people to nature through our tours, convinced three generations are now facing the impacts of "future shock" – the children, their parents and the Elders.
So here are a few reasons why all generations need to consciously bring nature back into their lives.
How can children benefit from nature?
By getting outdoors to explore and play in nature, children will learn to:
– Meet challenges and deal with achievement and failure equally
– Assess and take risks, building resilience and confidence
– Make young "executive decisions" within varying circumstances and environments
– Grow a humble temperament in a far greater natural world
– Observe, understand and assist others of differing disposition and abilities
– Flow with the freedom of creative thinking, having no bounds
– Tune into all the senses
– Be energised toward health and wellbeing
– Develop a full range of social skills not possible in screen time
– Articulate thoughts and emotions in a calm considered way
– Observe life, death and reproduction amongst all species
– Discover the interdependence between species in the natural world.
How can parents benefit from nature?
Better parenting, lifestyle balance, wellbeing and career enlightenment await parents actively engaging with nature:
– Enriched family bonding in shared nature based endeavours
– Raising a balanced self-reliant and confident family
– Placing "bubble wrapping" and "helicopter parenting" on the back burner.
– Finding calm in the face of work stresses
– Clarity and relief from life's complexities
– Balance in lifestyle values and goals, beyond status and consumerism
– Enjoyment in outdoor exercise, fresh air and vitality
– Adventure as a natural stimulant to life
– Rewarding moments beyond the comfort zone
– Unexpected wild ideas and solutions
– Heightened environmental awareness
– Sensitive business and project decision making – for people, planet and profit
– Careers and enterprise in natural sciences
– Enrichment from other natural life forms – "biophilia"
– Creation, design and invention inspired by nature – "biomimicry"
How can the Elders benefit from nature?
It's time in life to revisit experiences, share wisdom, assist parenting, inspire the young and calm the way forward to a tranquil sunset:
– Greet each day with nature rather than bad news and politics
– Recall your generation's connection to nature, including the joys of childhood adventure
– Share wisdom and story telling, enriching the young
– Derive spiritual connection from immersion in nature
– Nurture cultural values and grace amongst family
– Practice mindfulness in an increasingly aggressive world
– Walk and exercise in an inspirational environment
– Capture the beauty and wonder of nature in a newfound artisan expression
– Embrace soft adventure as a stimulant to a vital lifestyle
– Enjoy citizen science and volunteering engagement
– Navigate a calming path toward the sunset of life
If you have any further tips to share and enlighten others then feel free to email us direct or contribute in the comments section here below.
Nature Bound Australia specialises in Over 50's tours and Seniors outback adventure tours.
Stay Connected  Subscribe now for informative online insights into nature and news of "off the beaten track" adventure holidays.
0