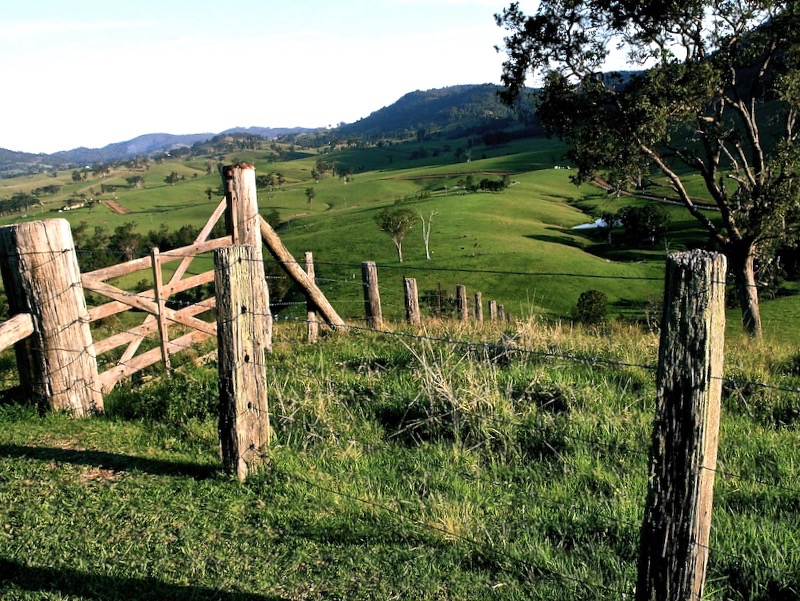 The Coronavirus impact on Australia presents a number of positive opportunities for refocusing the nation's future directions and citizen values
Coronavirus holds a wake up call we can't ignore
The world is in economic shut down from Coronavirus (COVID19) and the tragedy of losing a loved one in any family or community is impossible to comprehend or ignore.
There is also reason to reflect on positive lessons from the pandemic mankind faces at this time.
In my earlier article recalling the warnings of "Future Shock" expressed by Alvin Toffler 54 years ago, I touched on the psychological state of people facing too much change too quickly.
The tendency is to rely on slow moving government and politicians, also reeling in future shock, for speedy solutions and action, often at huge compounding economic cost to the nation.
In the space of just a few weeks the Coronavirus has turned global mindsets and values into a state of chaos with great economic cost to individuals, businesses and governments alike. 
Deeper thought might suggest the economic paradigm around growth and profit, pursued in an industrial era, is now under serious question.
It is careless to assume we are somehow separate from nature and hold dominion over it. 
Confusion exists between Economics and Ecology
David Suzuki, Canadian scientist, broadcaster and activist, recently cleared the reasoning:
"Ecologists seek the principles, rules and laws that enable species to flourish sustainably. Economists are meant to "manage" our activity within the biosphere, our domain — ideally within the rules and strictures ecologists find.
Old systems haven't been able to respond to our needs in meaningful ways, so governments have had to use unusual interventions to ensure the collective good. The old way of thinking about the economy, the established economics, has been exposed as inadequate and flawed.
But what will we do when this "war" (Coronavirus) is over? Will we allow an old equation to continue to guide us, or could we choose to come together to define a new purpose?"
Here are 8 thoughts worth considering at this time. Your response is invited.
1. In our period of quarantine, lock-down or self-isolation, gazing out the window, will we advance or rekindle our appreciation for being outdoors in nature? To find more meaning and connection to nature, respecting all species equally, as great naturalists do. Many studies point to the restorative power of nature, in social and health healing.
2. In all probability our younger generations will have little awareness of the hardships and sacrifices endured by "the oldies" during the 1930's depression and WW2. In reality, are they now blessed? Has the Coronavirus, in a strange "tough love" way, brought awareness and balance to their outlook on life? Will their parents step up with balanced advice and encouragement?
3. Is there need to re-nurture the role of Grandparents in the raising of young children who are increasingly being drawn to the addictions of screen time and diminishing life skills? 
After all, current "oldies" grew up with a lifestyle connection to nature, clear of screens and technology overload and have experiences to share. Australia's prized cultural legacy (the oldest surviving culture in the world) has survived for 40,000 or more years through wisdom being passed down by the "elders", in absolute respect for nature. Principles of life can transcend generations.
4. Will the voices and future of younger generations be heard?  After all they will be inheriting a huge compounding debt from the Coronavirus. Older generations have a calling to support and resource their maturing minds and hearts in a shared vision, a new greener direction, economically secured.
Recent words from BP's Chief Executive, Bernard Looney ring loud and clear.
"This cruel pandemic is showing us much about what really matters. This crisis has helped make clear that the world in which the sole objective of a company's purpose is to maximise profit is no longer acceptable."
5. Given the depth and urgency of global response to the Coronavirus pandemic, the resulting  pollution relief from government and community lock-down action, is there evidence the world can address greater concerns, like the climate challenge, with due haste, if it so chooses?
6. Have we learnt during our lockdown, we don't really need as much consumption and "stuffocation", after all? With acceptance and changes in mindset, adjustments are achievable. It's about smarter economics and consumption responding to and in harmony with nature's way. 
The loss or degradation of arable land and potable water; the impact of climate change or loss of pollinators on food production; the threat to supply chains; possibilities of antibiotic resistance and subsequent impacts this will have on disease breakouts, surgery, childbirth and chemotherapy – all are prospective "Future Shock" issues. 
7. Is this the moment when we refocus our investments and governance on biology and physics, a sustainable, habitable planet adhering to the warnings of scientific experts? They estimate, by 2030 we will need the natural resources or capital of two planets to sustain the one we live on.
Are we living in an illusion of security, a bubble of false comfort and denial? Have we reached a turning point in attitude?
As Peter Sukdev, former Deutsche banker and environmental economist said:
"We use nature because it's valuable, but we lose it because it's free"
8. Is it time to re-consider the role of economic globalisation in our lives and through the voice of reasoning re-set Australia's contribution to and dependence on globalisation? 
Australia, is a unique natural entity, having abundant energy, land mass, scientific experience and practical knowledge to contribute in a changing world. But not at the cost of its own citizens, selling the sovereign soul, placing sustainability and dependability in the hands of others. To be exploited, degraded or exposed at a time of crisis. 
Is it time to reconvene a "smart nation", healthily dedicated to nature's way, inwardly responsible while also serving global humanity? 
At Nature Bound Australia, our tour guests are constantly observing both pristine natural environments and the spoils of 200 years of colonial land mis-management. Guests are inspired daily by the wonders of nature, Aboriginal wisdom, and the character of the bush people living a life of unassuming endeavour.
As tour operators, we are but facilitators of these experiences while nature surely does the rest. 
Perhaps this is not the time "to be sitting on the fence" given the coronavirus has presented some real life reflection and opportunities for change. What do you think?
Consider too the value of shared good and the role of nature on your own Health and Wellbeing
Stay connected   Subscribe now for informative online insights into nature and news of "off the beaten track" adventure holidays.
Email us with your thoughts on this vital subject
0